Make Ready Armz vs. GearFire
See why many firearms businesses are choosing Make Ready Armz to give their business more customization and better control of their brand
Trusted by Industry Top Companies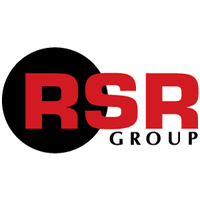 Make Ready Armz
Firearms Friendly

Distributor Connections

10+ Professional Templates

Full Site Customization

1 Hour of Design Included

Several Hundred Plugins Included

Drop Ship Product Customization

FFL Finder Plugin Included
GearFire
Firearms Friendly

Distributor Connections

1 Template

Full Site Customization

1 Hour of Design Included

Several Hundred Plugins Included

 

Drop Ship Product Customization

 

FFL Finder Plugin Included
Site Customization

Site Control

Control Customer Experience

Search Engine Optimization
Site Customization

Site Control

Control Customer Experience

Search Engine Optimization
How Does This Benefit You?
Site Customization
  Your business has a unique brand. It's represented throughout your logo, colors, fonts, name, and overall design style. With Make Ready Armz you have the ability to change almost every aspect of your site and represent your unique brand. This especially helps with search engine optimization ( SEO) and unique content to index for google.
Analyze Customer Data
A majority of consumers that shop online cite website design as the most important factor in determining your website's credibility.
As we all know credibility is the most important factor in choosing who we spend our money with, which is why reviews are a large factor in what you purchase online. It's important that your website design resonates with your audience and Make Ready Armz gives you that ability. We place customization as our top priority so you can stand apart from your competition and represent your brand.