Gun Friendly eCommerce
Realtime Catalog Synchronization with Point and Click Order Fulfillment and Dropshipping
Our ecommerce platform allows you to easily get your firearms busines online. Our proprietary FFL system allows your customers to easily see the nearest dealers to them, and ship accordingly.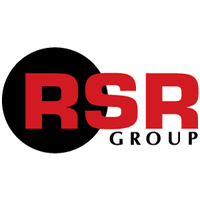 CREATE AN ONLINE STORE IN JUST  4 EASY STEPS
1. Create Your Storefront
Choose from many customizable designs. Give your customers the ability to shop 24/7 from any device to your online store!
3. accept online orders
Your processor ready shopping cart supports checkout, gift cards, coupons, and even calculates taxes for you.
WHO WE ARE
Make Ready Arms mission is to create a secure, firearms friendly ecommerce platform for merchants with FFLs (Federal Firearms Licensees) though it can be used by non-FFL in the shooting sports and outdoor communities. A place where you can launch your own e-commerce marketplace, process transactions and seamlessly connect to industry distributors offering hundreds of thousands of products WITH LIVE UPDATE CAPABILITIES. Ensuring that your business is providing your customers with the largest selection from top brands in the industry at the highest efficiency
Fully Automated Suppliers
2. add products to your storefront
Track personal stock. Import products from RSR Group, Lipseys, Zanders, Bill Hicks & more.
4. save money dropshipping
Drop ship accessories directly to your customer, or firearms directly from the supplier to the transfer FFL for customer pickup and save $$ on double shipping.
OUR PREFERRED INTEGRATIONS
We Only Work With the Best
Firearms eCommerce Features
ALL IN ONE E-COMMERCE PLATFORM
Custom Domain with SSL
100% Firearms Friendly Services
Low Rate Credit Card Processing
Stunning User Friendly Interface
Many Professional Customizable Templates
Desktop, Tablet or Smartphone Compatible
Custom Banners & Content Pages
Sell Even When Retail Store Front Is Closed
INVENTORY MANAGEMENT & FULL AUTOMATION (OPTIONAL)
Personal Inventory Tracker
Automated Drop Ship Orders
Supplier Catalog Synchronization
Sports South, Zanders, RSR, Bill Hicks
Realtime Price and Qty Updates
Customize Products Your Way
Drop Ship Firearms to Transfer FFLs
Drop Ship Ammo/Accessories to Customers
POWERFUL TOOLS TO HELP YOU SUCCEED
Extensive Reports
Integrated Newsletter's
Gift Card Transactions
Abandoned Cart Recovery
Analytics To Help Conversion
Built In Support Systems
STATE OF THE ART STRUCTURE
Runs on Digital Ocean
Architected for 99.9% Monthly Uptime
Autoscaling Adds Servers as Needed
24×7 Uptime Monitoring and Alerts
Email Support 7 Days a Week
No Traffic or Bandwidth Limits
"Make Ready Arms is a game-changer. The inventory integration and management makes setting up your online storefront simple. Not necessarily easy, but simple. The customer support from Rick and Make Ready Arms was second to none – working primarily on my site late in the evening hours I expected to have to wait until the following "regular business hours" to have my question answered or an integration tweaked. I was pleasantly surprised when I received a prompt response and resolution, regardless of what time I emailed. It is evident that Make Ready Arms and their team have the right balance of firearms industry knowledge and technical know-how on the e-commerce side of things. All too often you get one or the other. I cannot speak highly enough about their customer support, e-commerce expertise, and willingness to go the extra mile for their customers."
Once I was convinced to switch over from my other platform I was extremely glad that I did. The integration with distributors and vast options that accompany this software are astounding. And I'm paying the same for this platform as I was for the one I left. It's a great value and [SENSITIVE CONTENT HIDDEN] has been tremendous in helping get set up.